The Links at Spring Church Specializes in Golf Outings
The Links staff will welcome your private or corporate outing and assist with everything from setting tee times to catering your event.
At least 80 players are required for an 18-hole shotgun,
and at least 48 players for a 9-hole shotgun.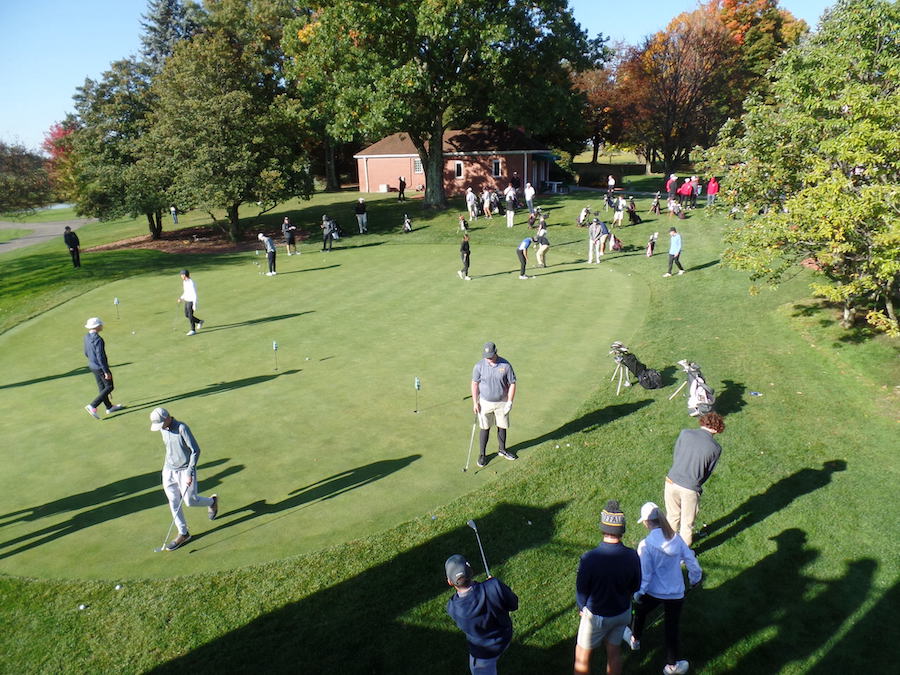 To ensure the success of your event, The Links staff will:

Work within your budget to help you achieve your fund raising goal
Advertise your event in our Pro Shop and on our website and Facebook page
Customize a menu to complement your event
Provide tables, chairs, and staff during set up and tear down
Set up sponsorship signage
Assist golfers with check-in and cart location
Promote contests and make necessary announcements
Provide rangers to direct the flow of your event
Interested in hosting your next golf outing at The Links at Spring Church?
Please click on the button below to fill out our online form.
Apollo Hose #2 Fire Company
Arnold Ambulance Golf Outing
Caleb Altmire Annual Golf Outing
Carnegie-Mellon Spring and Fall Shootouts
Crossroads Presbyterian Annual Golf Outing
Good Guys Golf Outing
Great Friends Golf Outing
Harvest Baptist Golf Outing
HAVIN Golf Outing
Herkules Outing
Josh Henry Memorial Golf Outing
Kiski Area High School Bowling Team Outing
Knights of Columbus
Mulligans for Morgan Golf Outing
Pittsburgh Golfers Tour
Pittsburgh Penguins Sled Hockey Team
Relay for Life
Respironics
Three Rivers Singles
The Ugly Shorts Annual Outing
US Kids Golf Tour - http://www.uskidsgolf.com/
WPGA Public Links Qualifier
WPIAL State Qualifiers
The Links at Spring Church is also home to
Penn State – New Kensington Golf Team